The Greatest Recurit

LiNK,
Liberty in
North Korea
" We saw thousands of people running away from North Korea. So we thought Mr. Kim needs to hire thousands of people then."
We needed a new way to break through all of the noise coming out of North Korea – a way that flips the script and gets people talking about the North Korean refugee crisis. So, we enlisted the help of the glorious leader himself, Kim Jong-Un. Kim Jong-Un took to major job search sites and announced unlimited job openings in North Korea – job openings that anyone in the world could apply for.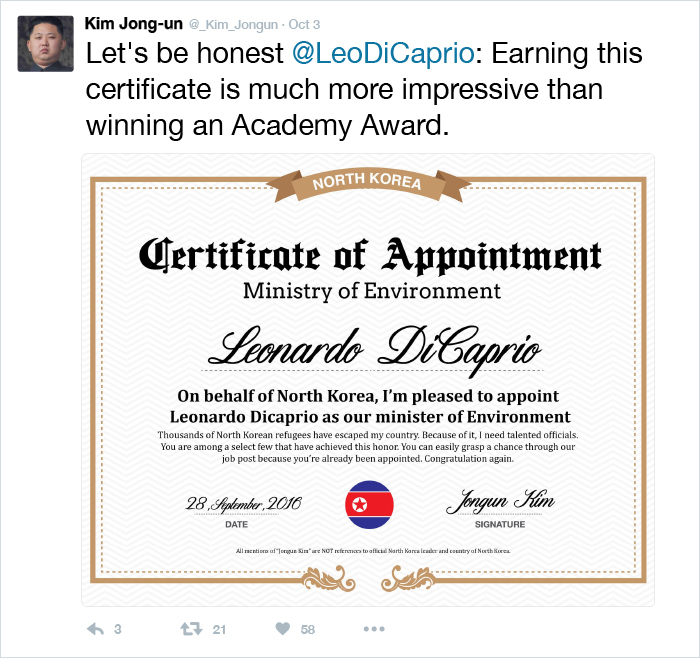 Client: LiNK
Agency: Part Time Lab
Cinematographers:
Pierre Pater, Pedro Torres, Diego Pernia, David Torres
Creative Lead: Tomic Lee
Art Directors: Sheldon Cheon, Junggle Kim
Copywriters: James Breakwell, Andrew Kim, Jared Powell